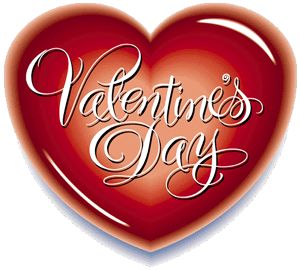 Happy Valentine's Day!
Eric and I don't make a big deal about Valentine's Day. We don't get lavish gifts for each other usually or anything like that. Most of the time it's a simple card and I'll make a nice dinner for us. It is a nice reminder though that it's important to show our love towards our significant other in special ways once in a while. It doesn't have to be the pressure of Valentine's Day, but after many years of marriage and when children enter and remain in the scene, romance takes a backseat. This year I decided to step it up a little bit. I am getting myself all dolled up...nice outfit (maybe a dress), makeup, curl the hair, the whole works. He has to go to work at 4pm so when Becca takes her nap at 2pm I will make us dinner (chicken parmesan) and set the table nice with candles and romantic music. Maybe dancing in our dining room? It's not much, but it's what I am able to do right now. I'm hoping it's enough to show him what he means to me. It's all about making an effort in the little things. Wish me luck. I hope you all have a lovely Valentine's Day reminding your special someone how much they mean to you.
Instead of a card I wrote him this poem:
You keep my feet on solid ground,
You are the rock that I have found.
You see past my surface pride,
And find the real me that hides inside.
You make me laugh, can make make smile,
Please come and stay with me awhile.
Wrap your arms around me tight,
And tell me everything's all right.
You make my frown turn upside-down,
Though I have tried, from you I cannot hide.
Your faith in me makes me believe,
I can be all that I have dreamed.
You guide me safely to that place,
That I am able to escape…
All the bad that's in my life,
I am so proud to be your wife.
You accept me flaws and all,
Baby, of you I am in awe.
You lead me when I can't see,
And then I start to believe…
That I can stand tall, don't have to fall,
I can be the real me after all.
You make me whole, restore my soul,
You make me shine, so glad you're mine.
Will you be my Valentine?